Bolivian Women
Credits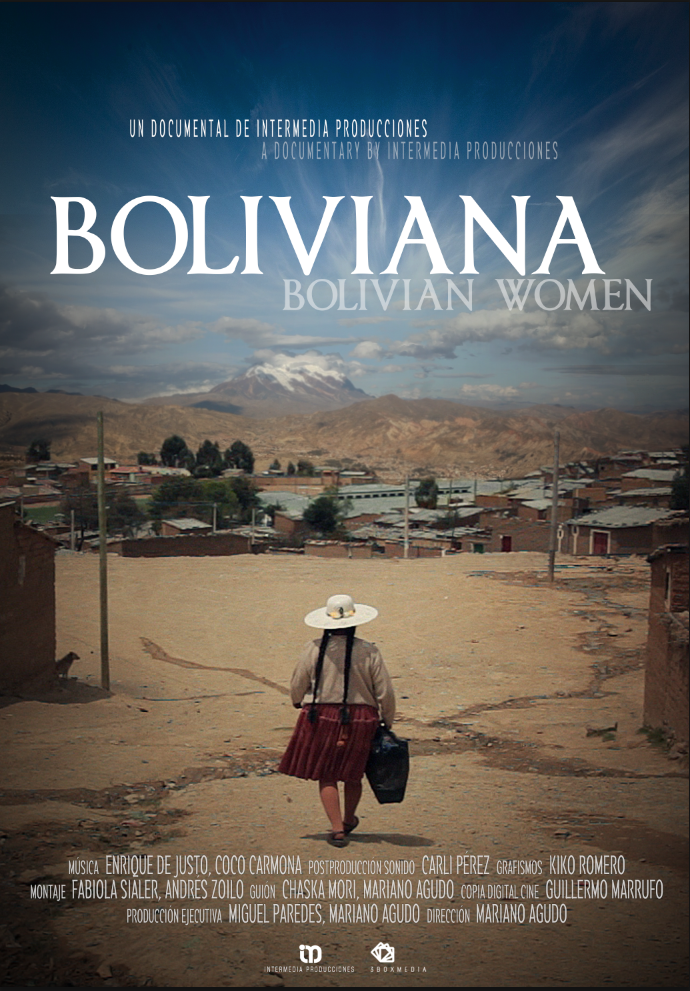 2015
Documentary. HD. 54′.
Directed by: Mariano Agudo
Executive Producer: Miguel Paredes, Mariano Agudo
Music: Enrique de Justo, Coco Carmona
Editor: Fabiola Sialer, Andrés Zoilo
Script: Chaska Mori, Mariano Agudo
Sound Editor: Carlos Pérez
Visual Effects: Kiko Romero
Digital Copy: Guillermo Marrufo
Synopsis:
A woman goes everyday 100 m (328 feet) below ground level to survive.
A girl uses hip hop as a tool for social change.
An anarchist woman stands for election.
A girl covers her face to avoid being recognized while working.
Four women, four stories, a country struggling to change its fate: Bolivia.
Images
Links
Myspace de Nina Uma