The Search
Credits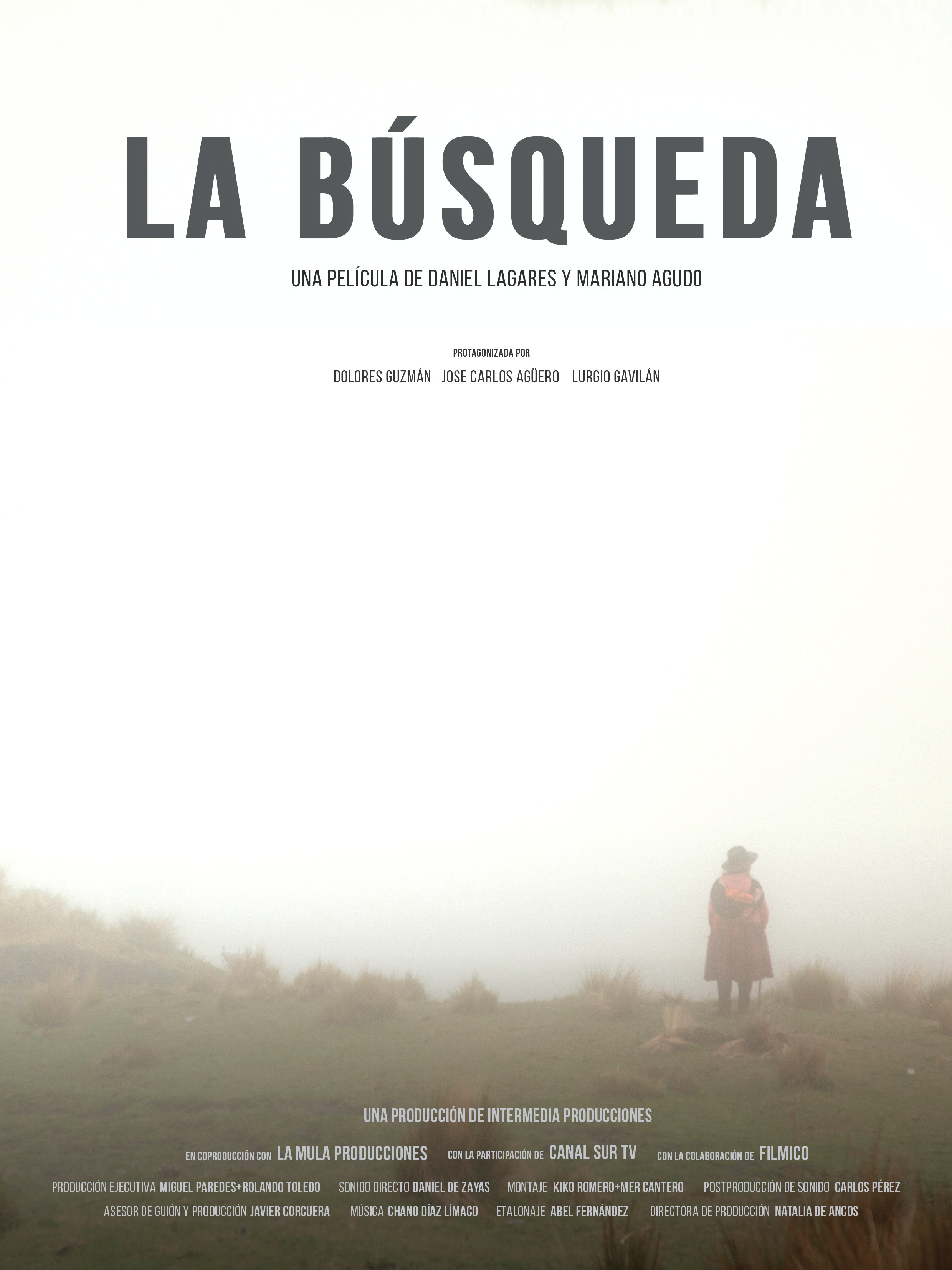 JULY 2018.
Documentary. 74′ 35". Color.
Director, Script and Cinematography: Mariano Agudo, Daniel Lagares
Executive Producer: Miguel Paredes (Intermedia Producciones), Rolando Toledo (LaMula.Pe)
Music: Chano Díaz Limaco
Sound: Daniel de Zayas
Direct Sound: Daniel de Zayas, Carlos Pérez, John Figueroa
Editor: Mer Cantero, Kiko Romero
Sound Effects: Carlos Pérez, Juan Egoscozábal
Producer: Natalia de Ancos
Script and Production Consultant: Javier Corcuera
Delegated Production Canal Sur RTV: Paco Gómez Zayas, Carmen Romero
Synopsis:
Thirty years after the internal conflict in Peru, three people explore places that are important to their lives, in a quest to recover from loss and to heal the wounds left by violence. This journey reveals that stigma and conflict-related problems persist.
Images
Achievements
Special Mention of the Jury of the Lima Film Festival. 2018
15 Festival de Sevilla de Cine, Panorama Andaluz. 2018
40 Habana Film Festival Official Selection, Latin America in Perspective. 2018
Nominated Best Documentary Asecan Awards of Andalusian Cinema. 2019
Hot Docs Film Festival Official Selection. 2019