Kurdistán, the forbidden country
Credits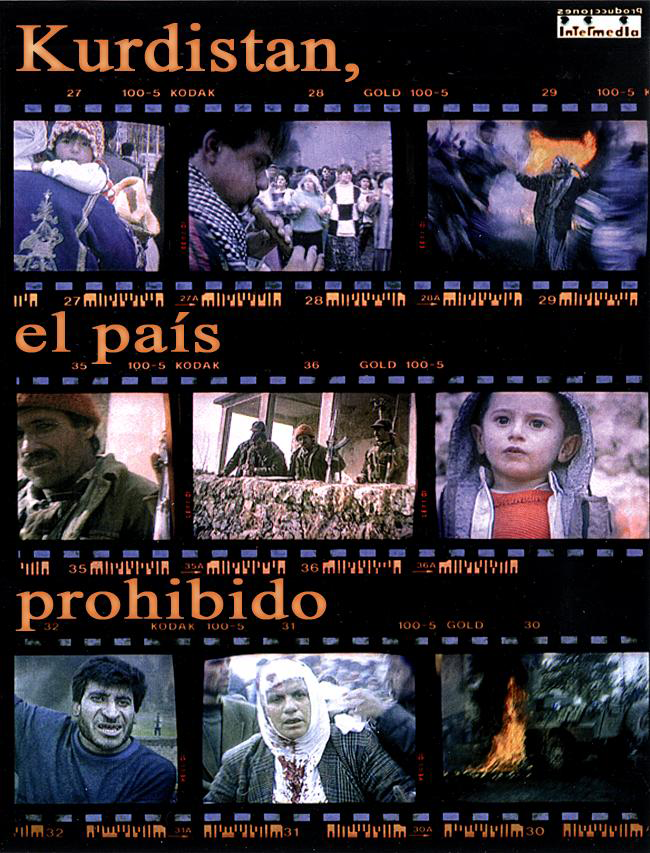 APRIL 1996 / SEPTEMBER 1998
Documentary. Betacam SP. 20′
Directed by: Mariano Agudo, Julio Sánchez Veiga
Script: Julio Sánchez Veiga
Cinematography: Mariano Agudo
Producer: Vicente Dí­az, Miguel Paredes
Editor: Mariano Agudo
Synopsis: In March 1996, during the celebration of Newroz (Kurdish National Day), three sevillian journalists, accompanying a delegation of international observers, travelled to Turkish Kurdistan. There, they see the reality of Kurdish people, harassed and repressed by the military and police presence kept by the Turkish government in the area since 1984. This documentary was re-edited and updated in 1998, after a second trip to Kurdistan.
Achievements
Best Documentary in II Concurso Internacional de Video Lorca 1996
Best Documentary in IV Certamen de Video Argumental y Documental de la Cuadrilla de Laguardia (Álava). Marzo 1998.
Spanish chosen candidate in Certamen UNICA 1998
International Diploma Certamen UNICA en Zillertal, Austria, 1998
Secondary Award in Certamen de Video Injuve 1998, organized by Ministerio de Trabajo y Asuntos Sociales
Best Awareness Work in Festival Internacional de Cinema i Video del Medi Ambient de Gavá (Barcelona),1998.
Broadcasted by Canal Sur TV.